Student & Alumni Profiles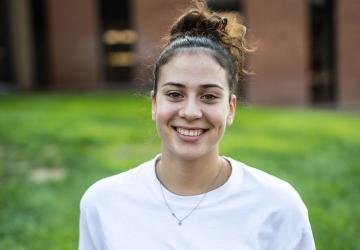 Student Profile
Filippa Goula, Greece
One thing that I will never forget is when I came here everyone was so friendly and welcoming. If someone has an opportunity to come here, they should take it! It is a special experience to see the world in another way and spread their horizons.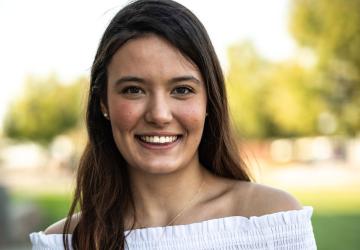 Student Profile
Helin Halden, Turkey
The most important thing that I see at Northeastern is that everybody is helpful. Sometimes I don't understand or I can't talk perfectly but everybody is trying to listen and understand me. Also it's hard to stay far away from family, but here I can feel more comfortable because everyone says, "Hello, how are you?", "How's it going?", to each other. That is perfect!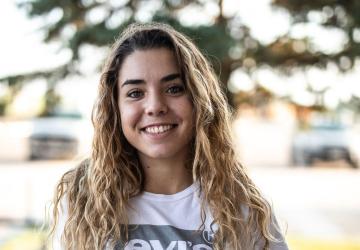 Student Profile
Mar Danes, Spain
Don't be scared and live the experience! You will learn a new language but also learn a new culture and this will help you grow.
Staff
Sarah Stone-Robinson
International Student Coordinator