Student & Alumni Profiles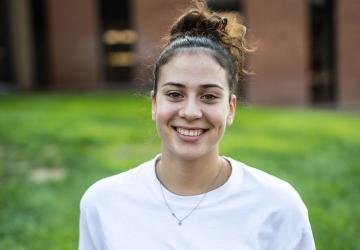 Student Profile
Filippa Goula, Greece
One thing that I will never forget is when I came here everyone was so friendly and welcoming. If someone has an opportunity to come here, they should take it! It is a special experience to see the world in another way and spread their horizons.
Alumni Profile
Elly Cochran
I was able to learn different aspects of many different specialties such as OB, OR, geriatrics, and mental health. It gave me more of an idea which specialties I liked, and which ones I did not.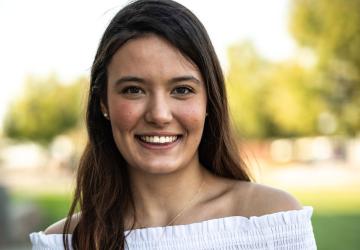 Student Profile
Helin Halden, Turkey
The most important thing that I see at Northeastern is that everybody is helpful. Sometimes I don't understand or I can't talk perfectly but everybody is trying to listen and understand me. Also it's hard to stay far away from family, but here I can feel more comfortable because everyone says, "Hello, how are you?", "How's it going?", to each other. That is perfect!
Staff
Jesse Quinlin
College Communications Director