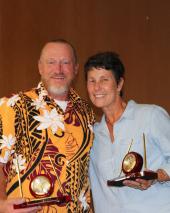 Awards for twenty-five years of service were presented to Maret Felzien, director of Monahan Learning Center and Michael Vair, professor of mathematics.
Awards for 20 years of service were given to Brian Cullen, associate professor of agri-business; Marci Henry, director of athletics; Annie Shalla, director of fiscal services; and Andrea Wasson, administrative assistant.
The 15-year service awards were given to Amanda Kerker, associate professor of business; Celeste Delgado-Pelton, director of liberal arts; and Cathy Fisher, adult education instructor.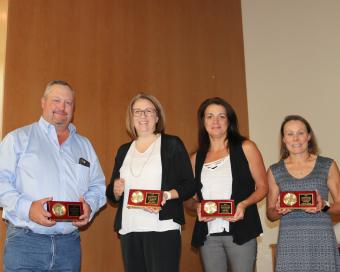 Engraved pins for five years of service in a permanent position at Northeastern were presented to Martha Conner, assistant cosmetology instructor; Sadie Fritzler, career counselor; Jennifer Heimann, custodian; Kellie Herzog, administrative assistant; Kelly Kuntz, administrative assistant II; Melinda McKay, custodian; Ben Murray, fire science program coordinator; Tom Myers, head softball coach; Dante Penington, assistant professor of criminal justice; Clint Rothell, associate professor of philosophy; Catheryne Trenkle, transition specialist; and Lisa Schaefer, registrar.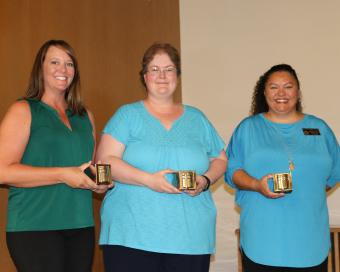 View All News
Submit a Story