Northeastern Junior College is honored to announce the award recipients of the 2019 faculty, adjunct faculty, administrative/professional, and classified employee of the year awards.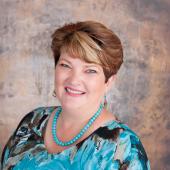 Julie Rhine, Cosmetology Professor and program coordinator was awarded the Faculty of the Year. Julie began her career at Northeastern in August 2005; she brought with her a passion for students, education, and creativity. While most faculty focus largely on their classes, Julie also runs the Salon which is open October through June from 9 a.m.-3 p.m. every day. She is a great instructor and salon manager who always has a willing attitude and brings an enthusiastic approach to everything she does.
This year, Julie and the students started the year off in a building undergoing renovation. For the first few weeks of school, she had to teach the students in one room while the renovation continued just outside the door. Students were not able to use the salon area and Julie continued on with classes improvising every step of the way to keep the students moving forward and on track to meet the State Board requirements.
Julie exemplifies the type of dedication to students that Northeastern looks for in their faculty. Additionally, she is equally dedicated to the Salon and its customers. Julie is an ambassador for Northeastern in the classroom, the Salon, and in the community.
Ben Murray, Fire Science Program Coordinator, was awarded the Adjunct Faculty of the Year. Ben has been an instructor at Northeastern since 2013, he is passionate about educating future firefighters and well respected by his students and peers. Ben bring a vast knowledge of fire science to Northeastern in Firefighter I and II and campus fire safety. With his engaging teaching style and knowledge of the field he has helped grow and expand the fire science program to have a successful completion and placement of students into the workplace.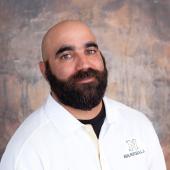 Joe Campo, IT Academic Specialist, was awarded the Administrative/Professional of the Year. Joe first came to Northeastern as a student baseball player. In August 2012, he was hired as an Assistant Resident Hall Director but has held many different position since then, including volunteering with the Baseball Team.  Joe is one of Northeastern's most genuine employees. In his current role, he not only helps students with their iPads and eBooks, he comes to the IT rescue with our employees as well. He has spent a lot of time helping faculty with technology in general and specifically running (literally) across campus to assist an instructor with the distance learning concurrent enrollment courses to high schools, and aiding in recording these same classes if the connection is lost.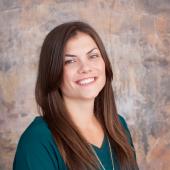 Kelly Kuntz, Administrative Assistant II, was awarded the Classified Employee of the Year. Kelly has been an administrative assistant at Northeastern since 2014, working in the student success office for the financial aid and records departments. She is a bright light not only for students but for her coworkers. She takes the time to get to know each student so she can best meet their needs. Financial Aid can be challenging, but she demonstrates tremendous patience and takes each situation on with a smile. Kelly works with parents and students to make sure they understand their financial aid. She's always available to help with those hard situations with professionalism and kindness. Simply put, Kelly likes people, and people like her.
View All News
Submit a Story