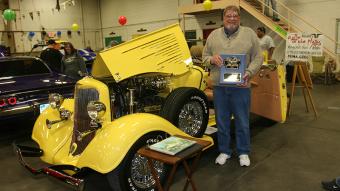 The cooler, damp weather didn`t keep people from attending the Auto Show and Toy Show held at Northeastern Junior College last weekend.
"Considering the weather I think we had a really good turnout," said Kent Wright, coordinator of the automotive technology program.
He estimated they had about 1100 people walk through the show on Saturday and Sunday.
View All News
Submit a Story