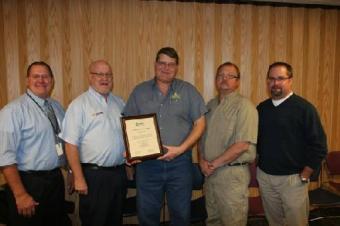 Times have certainly changed. Today's automotive and diesel technicians have to be computer savvy, be good at math and know electronics pretty well plus understand aerodynamics and they have to know how to turn a wrench, but with far greater precision. For NJC, staying up on automotive technology has been one of the great challenges of the program and also one of the biggest demands of the industry.
Being recognized by the National Automotive Technicians Education Foundation (NATEF) for Automotive Service Excellence (ASE) is a huge stamp of approval on any automotive training program. Northeastern recently received designation on not one, but two of its automotive programs. The automotive technology program was renewed for ASE certification and the diesel program received this recognition for the first time this year.
The purpose of the accreditation process for automotive technician training programs is to improve the quality of training offered at secondary and post-secondary, public and proprietary schools.
To get this accreditation, both of the college's programs were closely evaluated by NATEF in all areas from its facilities to the number of instructional hours. NJC clearly demonstrated that it has skilled instructors and the latest tools and equipment to engage and teach students well in these areas.
"We are proud of this coveted recognition and our ability to produce competent technicians and employable students so desperately needed by the automotive industry," said Stanton Gartin, Vice President of Academics at the college.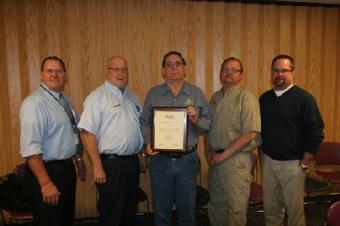 The motor vehicle repair industry has taken on a new sophistication. It requires advanced technical training and computer literacy and expects the top training programs across the nation to train technicians that have thorough knowledge of automotive systems and components; good computer skills; excellent communication skills; above average mechanical aptitude; good reasoning ability; ability to read and follow instructions; and manual dexterity
NATEF examines the structure and resources of training programs and evaluates them against nationally accepted standards of quality. The evaluation process ensures that accredited training programs meet or exceed industry-recognized, uniform standards of excellence.
Accreditation of an automotive training program brings with it program credibility, prestige, recognition, and overall program improvement. The accreditation process benefits everyone: schools, students, future employers, and the automotive service industry.
To achieve this accreditation and associated certification, the NJC program had to undergo a program self-evaluation followed by a NATEF review of these self-evaluation materials. This was followed with an onsite evaluation where several key individuals recognized by NATEF did a visit to the NJC site. When industry requirements are met, the program being evaluation will become accredited for a period of five years.
Playing a huge role in the ASE Accreditation for NJC was the automotive program advisory committee at NJC. Program advisory committees are organized to provide advice and assistance to the teachers and administrators of specific programs. These advisory committees assist with ongoing curriculum development and program evaluation.
Serving on the automotive advisory program committee at NJC are Wally Beardsley representing RE-1 Valley School District; Tim Richie, NAPA Auto and Truck Parts; Arlin Dressel of ALD Automotive (Yuma); Mike Schadegg of Wolf Auto; Rob Ahlbrandt of MHC Kenworth (Greeley); Cherie Brungardt of NJC; Cindy Carey of NJC; Mike Fracchinello of Korf (Yuma); Mike Gillespie of Charlie's Diesel Service; Diana Haas of RE-1 Valley School District; Jeff Osuch of Erlich Toyota East (Fort Morgan); and Eric Weber of Korf Continental. These advisory committee members should be especially proud of helping guide the NJC programs to this ASE credentialing.
View All News
Submit a Story