910 South Main Street
Yuma, CO 80759

970-526-5121
In 2019 Northeastern made a commitment to provide post-secondary educational opportunities to the residents of Yuma and the surrounding county. Northeastern has since opened its doors, enabling residents to complete their high school education with a GED, take courses to learn English as a second language, and deliver transferable, credit-bearing courses in English, journalism, and math. 
The Yuma facility offers state-of-the-art distance learning in which students can attend certain courses taught on the main Sterling campus of Northeastern via a virtual classroom. Adult community education classes such as Annie's Project and more than a dozen general education courses are now open for registration. 
For information about what courses are available for the fall semester of 2022, contact the Northeastern admissions office in Sterling at 970-521-7000.
Location Contacts
Jody Brandner
Yuma Campus Maintenance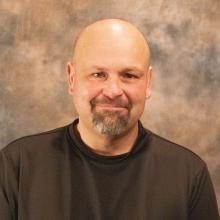 Marylu Smith-Dischner
Yuma Campus Coordinator