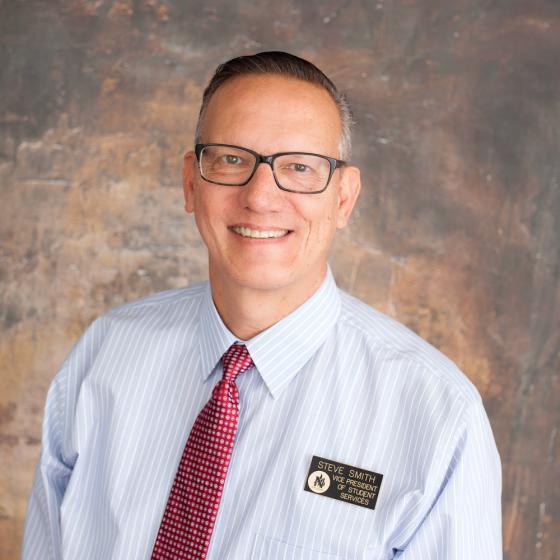 Steven Smith
Vice President-Student Services
Hays Student Center 113
Sterling
Steve Smith is the Vice President of Student Services at NJC. Steve started at NJC in 2000 as Director of Counseling Services and was later appointed as the Dean of Students. He has been the NJC VPSS since 2012.
A native of Tampa, Florida, Steve was a deputy sheriff in Hillsborough County for 13 years before becoming a school counselor. He relocated to Sterling, Colorado with his wife and daughters in 1997 to be closer to his wife's family in Aurora and Holyoke.
Steve likes working out, hiking, and traveling. He loves 70's and 80's music and enjoys singing, theatre, piano, and writing. His wife, Mary, is an adjunct piano instructor at NJC. He and Mary have 3 daughters and 4 grandchildren.