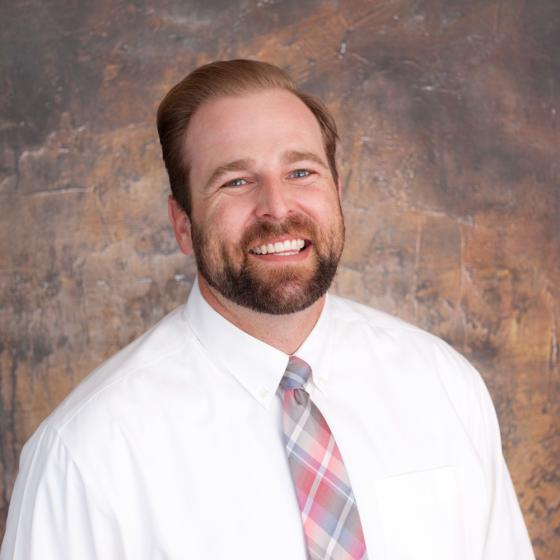 Adam Kunkel
Director - Admission/Recruitment
970-521-6952
HSC- 137
Sterling
Professional

Adam has a Bachelor of Art in History from University of Nevada, Las Vegas and an Associate of Arts from Northeastern Junior College.
Personal

Adam enjoys golf, collecting baseball cards, and playing softball. His greatest loves are his wife and daughter. He met his wife at Northeastern. She is a Sterling native, because of that and his experience with Sterling and Northeastern they decided to make a home here.
Fun Q&A

Q: When you were 5, what were you pretty sure you'd be when you grew up?
A: "Without a doubt I was convinced I would be a baseball player."
Q: If you were a superhero, what superpower would you have?
A: "If I were a superhero, my superpower would be the ability to teleport, so I can go see my family in Las Vegas instantly."
Q: What's the most inspiring part of your job?
A: "The most inspiring part of my job is meeting with students and families. It's fun to see the excitement in their eyes when you show them that college is an option and it can be affordable. I have met countless students and it will never get old. Northeastern changed my life and I love knowing it'll change the lives of future students."