Multicultural Hanging of the Greens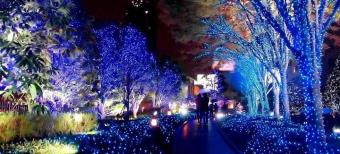 Join Northeastern Nation on Wednesday, November 20 at 4 p.m. in the E.S. French Hall Atrium for a Multicultural Hanging of the Greens!  Come learn how different countries around the world celebrate the holidays!  We will learn about traditions, decorations, and foods that are common to nine different countries that some of our International Students call home.  Come fire up your holiday spirit and enjoy International holiday treats and hot beverages, compliments of the Northeastern Human Resources Department!
In a traditional Hanging of the Greens, Christmas decorations are put up while the symbolism and significance of each decoration is explained. Northeastern Nation decided to take that up a notch and learn about the traditions of our incredible International students! Come and learn the best holiday traditions from nine different countries around the world. We will look at pictures and learn about decorations, foods, and family traditions that our very own International Students have been kind enough to share. Because you can't talk about the holidays without goodies, our Human Resources Department is sponsoring International goodies and hot beverages made by the amazing crew from Sodexo!
Contact Person
Celeste Delgado-Pelton
Contact Phone
970-521-6754
Event Sponsor(s)
Northeastern Nation and Human Resources