Substance Abuse Awareness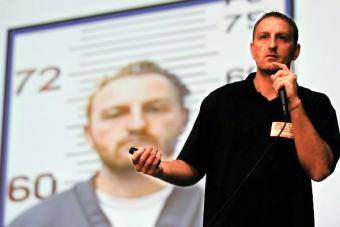 Keynote speaker and mental health advocate Ethan Fisher draws from his life experience to challenge, motivate and inspire his audiences. From star high school athlete, to prison inmate, to the recipient of an MBA with honors, Ethan's life is a lesson in accountability, passion and perseverance.
Growing up in a family that did not speak openly about mental health, Ethan spent his teenage years secretly battling clinical depression while he publicly received accolades for his uncommon talent on the basketball court. He began to self-medicate, leading to a years-long battle with alcoholism and substance abuse that derailed his basketball career and ended in a three-year prison sentence. Ethan's experiences became a catalyst for his devotion to inspiring others. He has spoken in hundreds of cities, motivating and engaging almost 75,000 audience members to take hold of their lives and pursue their dreams. A raw and passionate speaker, Ethan captivates audiences with his story of adversity and his techniques for channeling desire into purposeful action.
Contact Person
Dano Fagerlund
Contact Phone
970-521-6669