Northeastern Junior College 2023-2024 Catalog
General Information
Commitment to Diversity
Northeastern works to foster a multicultural environment.  We believe that a diverse college population allows all students to learn from a wide variety of people.  This diversity adds an essential and valuable dimension to the college experience that helps students succeed in the larger world.
Policy of Non-discrimination and Accommodations
Northeastern is an equal opportunity education institution and does not discriminate based on race, color, national or ethnic origin, religion, age, gender, or sexual orientation. Our programs, activities, and employment are in accordance with the Civil Rights Act of 1964, Title IX of the Educational Amendments, Section 504 of the Rehabilitation Act, the Americans with Disabilities Act of 1990, and the Americans with Disabilities Act Amendments Act of 2008 (ADAAA). Reasonable accommodations will be provided upon request for persons with disabilities.  If you are a person with a disability who requires an accommodation to participate in college programs, services or activities, please contact the Director of the Monahan Learning Center at 970-521-6619.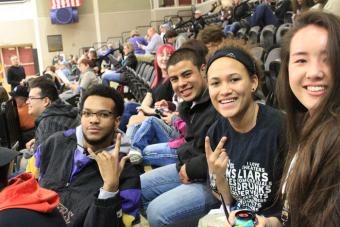 Goals
Provide excellence in learning and teaching for transfer, career, technical education, and personal enrichment.
Enhance student success and retention by providing comprehensive support services and activities.
Offer students opportunities to become well-rounded individuals, embrace diversity, and develop leadership skills.
Provide leading technology for instruction and operations.
Attract and retain quality employees and provide for their professional growth.
Acquire, maintain, and improve college resources and facilities to provide an aesthetic and efficient collegiate environment.
Assess institutional effectiveness, strive for continuous improvement, and operate with integrity and accountability.
Promote the college in a way that enhances enrollment and builds relationships with alumni and donors.
Develop relationships and partnerships that enrich the region and contribute to cultural, economic, educational, and social experiences for our students and citizens.